Welcome to Great Sodus Bay
Welcome to 2022 where we know that its going to be a GREAT summer. Come and enjoy our Restaurants, Ice Cream, Small Shops, Marinas and Light House. Even come and enjoys our many Getaways, Cabins and Rentals. Great Sodus Bay has so much to see. It's just so Beautiful.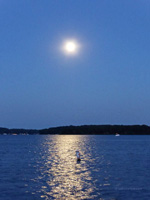 Please browse through our website and see where you can plan your next visit... there is fine dining, hot dogs & ice cream, or picnics on the beach. Fishing, Ice Fishing, Boating, Ice Boating or snowmobiling. Stay at one of our immaculate bed & breakfasts, each with their own character and beautiful views, or rent a cottage on Sodus Bay or Lake Ontario. So many choices.... so much fun!
About Sodus Bay
Settled in 1794 (click on this link to see more)
, Great Sodus Bay is located about halfway between Rochester and Syracuse and is the largest bay on Lake Ontario. It's a lovely area, often called "The Crown Jewel of Lake Ontario," and known for it's excellent fishing for lake, brown and rainbow trout, salmon and steelhead, perch and walleye. Other sports available in the area include boating, kayaking, swimming, picnicking, camping, hiking and biking. There are wineries, farm markets and antique stores nearby, and the whole area is filled with marinas, cruises & fishing charters, quaint shops and restaurants.
In early June of 2014, Kevin Miller, Associate Producer from WCNY-TV out of Syracuse did an Interview with people from Sodus Point about the GREAT SODUS BAY area which aired on July 27th, 2014.
Click Here to see the episode.
Which starts about the 20th minute into the episode.
(photos by Cathy Contant)