Lodging in the Great Sodus Bay Area
Bay View at the Point & Bayside Getaway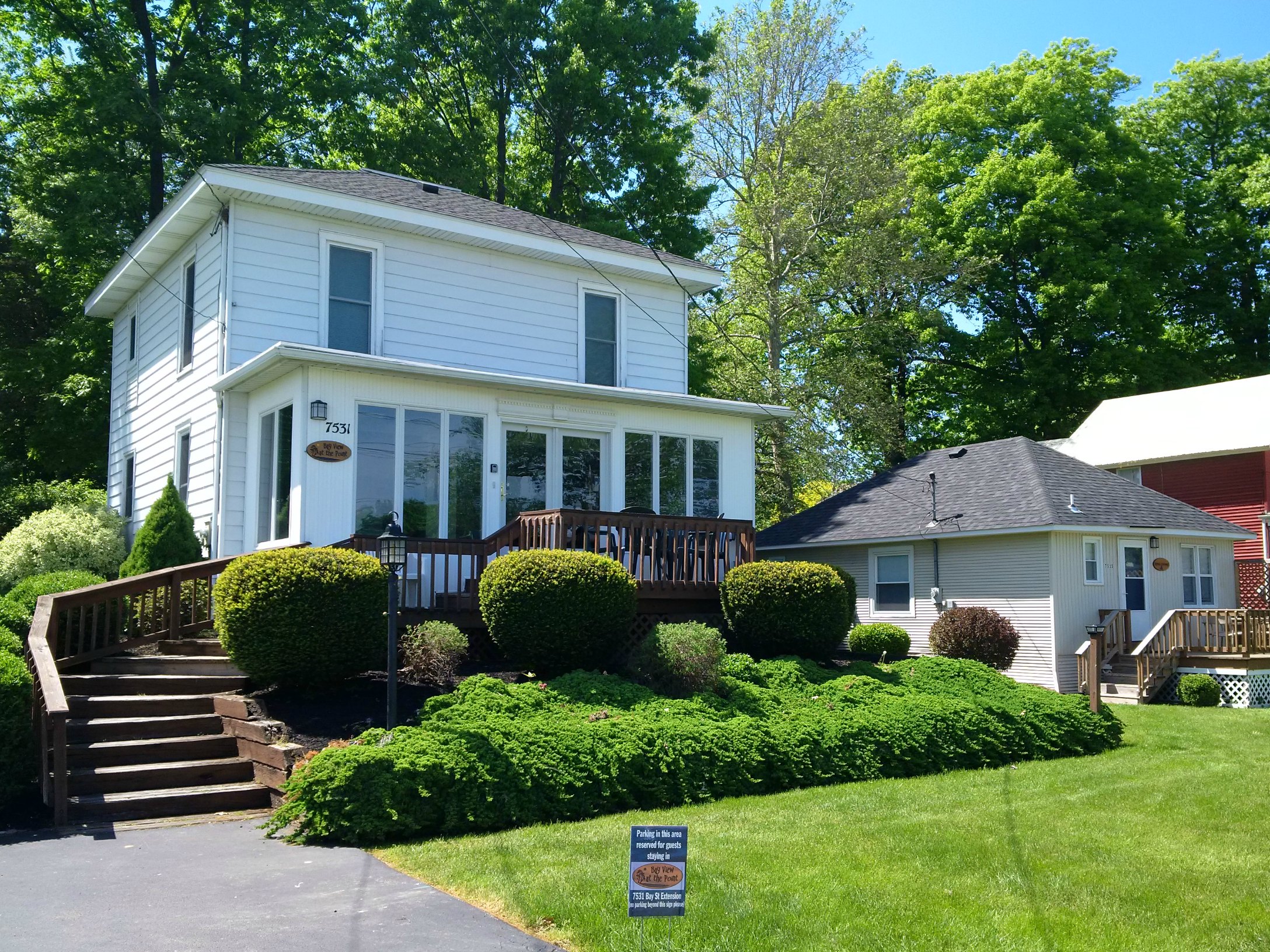 Sodus Point, New York 14555
Phone: (585) 698-7809
Website: www.soduspointrentalcottage.com
Email: tw@welterrealty.com

2 renovated year-round vacation home rentals in the heart of Sodus Point offering easy access to everything -- just steps from the bay, lake, marinas, restaurants, beach, pier and lighthouse. Choose from our 2 or 4 bedroom cottage to sleep 5 or 15 respectively, or combine both adjacent cottages for larger groups of up to 20 guests. Full details, pictures and up-to-date calendar of availabilities can be found on our website or simply call or email.
_____________________________
Bonnie Castle Farm B&B
6603 Bonnie Castle Rd., Wolcott, NY 14590-9362
Phone: (315) 587-2273
Website: www.bonniecastlefarmbb.com
Email: gpendleton3@rochester.rr.com

Bonnie Castle Farm Bed and Breakfast stands as a haven of warmth and charm overlooking the east side of Great Sodus Bay in the Finger Lakes region of upstate New York. "Bonniecastle" originated on 57 acres of Sodus Bay waterfront property purchased in 1887. It was developed as a resort with a hotel and four summer homes. Guests would travel to "Bonniecastle" by horse and carriage or by steamboat from Sodus Point. During the 1890's and the early 1900's, "Bonniecastle" was a well-known flourishing resort area, and the Pendleton family home and guest house are two of the original four homes that are pictured on several postcards of that era. Bonnie Castle Farm continues to retain its "turn-of-the-century" flavor today.
_____________________________
Carriage House Inn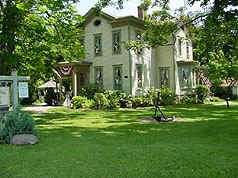 Corner of Ontario St. & Wickham Blvd., Sodus Point, NY 14555
Phone: (315) 483-2100
Website: www.carriage-house-inn.com
Email: carriagehouseinn1@gmail.com
Relax in our 1870 Victoriam home, and enjoy a pleasent walk on the shores of Lake Ontario. Adjacent to the historic Sodus Bay Lighthouse, the shimmering beauty of our lakeside village will take your breath away. Within walking distance of downtown, we feature private baths, wifi, cable tv, AC and a hearty breakfast in the morning. The Carriage House Inn truly "feels like home"!
_____________________________
Get To The Point Rentals
Sodus Point, NY 14555
Phone: (315) 483-8947
Website: www.soduspointrental.com
Email: get2thepointrentals@gmail.com

Simply the best properties for rent in Sodus Bay. Homes for all kind of people. Discover the place where you will relax. Sodus Point is picturesque!
_____________________________
Maxwell Creek Inn Bed & Breakfast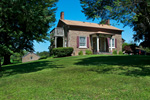 7563 Lake Rd., Sodus, NY 14551
Phone: (315) 483-2222
Website: www.maxwellcreekinn-bnb.com
Email: mcinnbnb@gmail.com
Historic 1846 Cobblestone House nestled on 6 quiet acres overlooking Maxwell Creek and Lake Ontario, 2 miles west of Sodus Point on the Seaway Trail. 5 guest rooms, Private baths, A/C, full breakfast, complimentary WiFi access. Additional Private Guest House with kitchenettes available for groups, families and extended stays. Call Now to learn how you can save 3% on your total stay.
_____________________________
Oak Park Inn
6483 Lake Bluff Road, North Rose, New York 14516
Phone: (315) 587-2300
Website: www.oakparkmarinaresort.com
Email: mikevirts@gmail.com
Located at Oak Park Marina & Resort... enjoy waterfront view, beautiful sunsets and spacious grounds. Air conditioned rooms, private baths, pool & spa and on-site restaurant (Dockers Seafood & Grille) make for a wonderful get-a-way. Great for a couple's weekend, family vacation or retreat. Rent one room or the entire inn. Boat dockage available.
_____________________________
Silver Waters Bed & Breakfast
8420 Bay Street, Sodus Point, NY 14555
Phone: (315) 483-8098
Website: www.silver-waters.com
Email: Innkeeper@silver-waters.com
Our charming Circa 1830 Historic Inn is centrally located in the heart of Sodus Point Village which offers direct access to Lake Ontario, Greater Sodus Bay, Beaches, Marinas, Sport Fishing, Restaurants, Museums, Shops, Lighthouses and Parks.
Our Inn features 4 large and comfortable rooms with 1 or 2 Queen Size Beds. All accommodations have Private Bathrooms, A/C, free WiFi connections and a Cooked to Order Breakfast which is served Daily from 8:00 - 9:30 am. All guests have use of our "Common Room" where there are wonderful views of Sodus Bay, a Wide Screen TV and access to our Gardens.
_____________________________
Southshore RV Park

7867 Lake Road, PO. Box 316, Sodus Point, NY 14555
Phone: (315) 483-8649
Website: www.southshorervpark.com
Email: manager@southshorervpark.com

South Shore RV Park is in the historic Village of Sodus Point, located approximately 35 miles east of Rochester, NY. Sodus Point is a resort community that offers beautiful scenery, historic and geologic landmarks, fine dining, and a wide array of outdoor activities.
_____________________________
The Cliffs at Sodus Point
7961 Lake Road, Sodus Point, New York 14555
Phone: (315) 483-4309
Website: www.thecliffsatsoduspoint.com
Email: info@thecliffsatsoduspoit.com
Situated on 5.4 acres with a combination of woods and 340 feet lake shore elevated 30 plus feet above the lake giving breath taking views of Lake Ontario. Enjoy a full breakfast overlooking the lake or in our brick floor dinning room.
_____________________________
Three Schooners Landing
8388 Bay St., Sodus Point, NY 14555
Phone: (315) 333-1222
Email: threeschooners@gmail.com
The townhouse consists of 3 units. Each unit has 3 bedrooms with 2 1/2 baths. They are fully furnished and we also provide the towels and bed linens for our guests along with many more amenities.
_____________________________
Your lodge/inn will be listed on this website when you join GSBA
We welcome any business in the Great Sodus Bay area to join us in spreading the news that "Great Sodus Bay, is a "FOUR-SEASON GETAWAY" for everyone. Join us for only $10.00 per year (less than $1.00 per month) and we will list your business information on the appropriate webpage. Email amylichti58@gmail.com today for more information or to request an application. Or call us at 315-553-2287.

______________________________________________________________________________________